What's New in WordPress 5.5?
With WordPress 5.5 behind the corner, it's time for us to introduce the most noticeable changes and features being added to Core with the second WordPress release of the year.
These days, we are used to seeing many additions to the block editor at each WordPress release. WordPress 5.5 is no exception!
While WordPress 5.5 brings many changes to WordPress Core, several features awaited with 5.5 have been delayed and removed from this version because of several unresolved issues. So, full-site editing, navigation block, navigation screen, and widget screen aren't part of WordPress 5.5.
What's New With The Block Editor
With the final release of WordPress 5.5, ten versions of the Gutenberg plugin will be added to the core, bringing a huge number of UI improvements, features, enhancements, and bug fixes affecting every aspect of the editing experience, from usability to functionality and performance.
It'd be close to impossible to mention all these changes here, so in this post, you'll just find a hand-picked selection of our favorite new features and improvements.
New UI Design
Each version of the Gutenberg plugin brings small and not-so-small improvements that are silently changing the overall editing experience. A lot of these changes are now going to be merged into WordPress core. So, when you first launch the block editor in WordPress 5.5, a slightly different interface should grab your attention.
Inline Image Editing
A new editing feature has been added to the block editor with Gutenberg 8.4 allowing users to edit images directly from the Image block.
Now it's been merged to core and, as of WordPress 5.5, you can crop, rotate, zoom and adjust image positions without the need to launch the Media Library resulting in a faster editing experience.
If you use to publish tons of photos, no doubt you'll enjoy this feature.
Block Categories and New Block Inserter Panel
A redesigned block inserter panel shows up blocks and patterns by categories, significantly improving the editing experience and making blocks and patterns easier to find (Gutenberg 8.3).
The Block Directory and Block Plugins
With the implementation of the block directory, you can find, install, and add third-party blocks directly from the block inserter.
When you search for a block, if you haven't it already installed, you'll be prompted a list of plugins available in the Plugin Directory. Those plugins are called "block plugins" and you can add them to your editor with a single click.
Block Patterns
Back in March 2020, Gutenberg 7.7 and Gutenberg 7.8 introduced block patterns and the block patterns API for themes and plugins.
Block patterns are predefined block layouts allowing users to quickly add complex structures of nested blocks to their pages. Their intent is to help content writers and site admins to overcome the "blank page syndrome" and build professional layouts and advanced views with ease.
We should see block patterns at their best with full-site editing.
Native Image Lazy-Loading in WordPress Core
Lazy loading is an optimization technique that defers loading of non-critical resources. This means that the browser is instructed to load visible content on page load and defer the downloading and rendering of images placed below the fold until they are actually needed.
Native Lazy Loading in WordPress
As Felix Arntz reported in an old blog post on Make WordPress Core blog a JavaScript implementation of lazy loading in WordPress was initially proposed a couple of years ago, but it never became part of the Core. The new implementation of native lazy image loading removes any compatibility concern and now the new feature can safely be merged into the Core with WordPress 5.5.
Lazy Loading for WordPress Developers
Developers can override the default behavior using several new filters. Among those filters, wp_lazy_loading_enabled and wp_img_tag_add_loading_attr are the most useful for developers:
wp_lazy_loading_enabled turns the loading attribute on and off. This filter can be applied globally or per tag.
wp_img_tag_add_loading_attr filters the loading attribute value and provides a way to control lazy loading per image.
Auto-Updates for Plugins and Themes
One of the greatest concerns for site owners is site security and keeping your software up to date is a common recommendation every site owner should take into account.
WordPress Automatic updates have been available as a feature since WordPress 3.7. Now, the problem here is that while automatic updates are enabled by default for core maintenance and security releases, before WordPress 5.5, many site owners didn't take advantage of auto-updates for plugins and themes.
Reason being that this feature required basic knowledge of WordPress development. In fact, developers could fine-tune their update preferences by defining one or more constants in wp-config.php or using a filter in a plugin.
Now with WordPress 5.5, site admins can toggle plugin and theme auto-updates on and off with a single click directly in their WordPress dashboard.
Auto-Update Functions and Filters for Plugin and Theme Developers
A new function and several filters allow WordPress developers to customize many aspects of plugin and theme auto-updates.
Extensible Core Sitemaps
A sitemap is simply a list of URLs allowing search engines to quickly crawl your website.
Sitemaps are quite similar to robots.txt, with the difference that a robots.txt file excludes content from being indexed, while a sitemap provides a list of URLs to be indexed by search engines.
Before WordPress 5.5, sitemaps could be only added to WordPress websites using a plugin or other tools.
Now, WordPress 5.5 brings a brand new XML sitemaps feature to WordPress Core.
The new feature adds basic functionality, but it comes with a good number of hooks and filters allowing plugin developers to further extend built-in functionalities.
Updating Plugins and Themes From a .zip File
I know what you're thinking: it may seem quite "unexpected" to see this feature appearing in conjunction with automatic updates. Nonetheless, it does make sense.
Before WordPress 5.5, when lacking a one-click update feature, site admins could only upload plugin/theme updates via FTP/SFTP or file manager. That was mostly true with custom plugins/themes or with extensions hosted on third-party marketplaces.
Starting with WordPress 5.5, you can update plugins and themes by uploading a .zip package from your computer within your WordPress dashboard.
If you want to update a plugin, browse to Plugins > Add New screen and click on the Upload Plugin button. Then, if you have the plugin installed on your website, a new screen lets you know that "This plugin is already installed" and shows the current version and uploaded version details.
Who is The Best WordPress 5.5 Cloud Hosting?
Often overlooked, web hosting is one of the key components of every successful website. Choosing the best web hosting for your needs can improve your SEO and increase sales. There are various different types of WordPress hosting options available such as Free, Shared, VPS, Dedicated, and managed WordPress hosting. In this guide, we will help you choose the best WordPress hosting for your website.To choose the
best and affordable
WordPress 5.5 cloud hosting for your websites, we recommend you going with the
best and affordable
WordPress 5.5 cloud hosting, ASPHostPortal is the leading provider of Windows hosting and affordable WordPress 5.5 Hosting. The  price starts from $3.81 per month. To more information about WordPress 5.5 cloud hosting  please visit
http://asphostportal.com/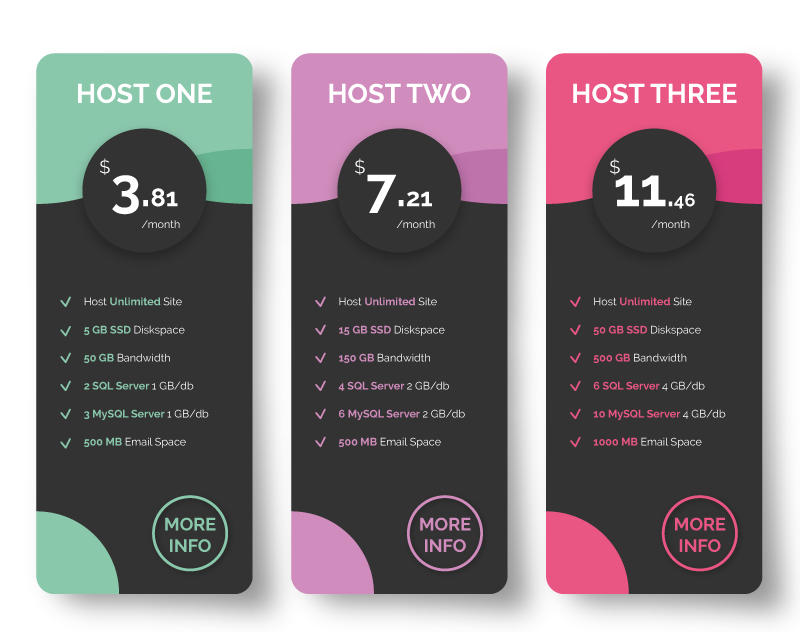 Why Choose ASPHostPortal ?
Build Your Website – Use ASPHostPortal.com's website building tools to get that special, customized look for your website. A nifty wizard will walk you through the process.
All-inclusive prices unbeatable value – Other companies promise cheap hosting, but then charge extra for setup fees, higher renewal rates, or promotional services. With ASPHostPortal.com, the listed price is the number you'll pay, and you can expect a fully loaded, comprehensive suite of web services.
Fast and Secure Server – ASPHostPortal powerful servers are especially optimized and ensure the best WordPress performance. They have the best data centers on three continent and unique account isolation for security.
Easy to Use and Manage – ASPHostPortal.com web space explorer lets you manage your website files with a browser. A control panel lets you set up and control your server functions with ease.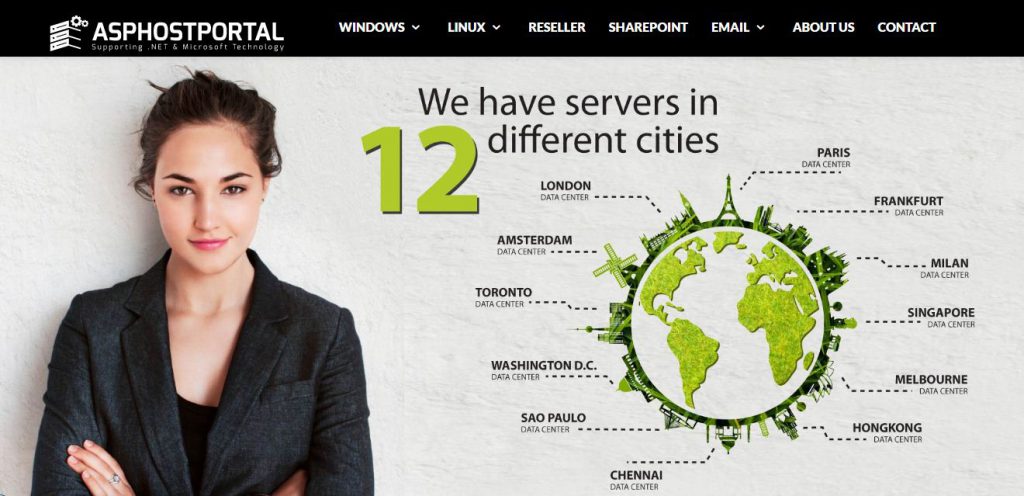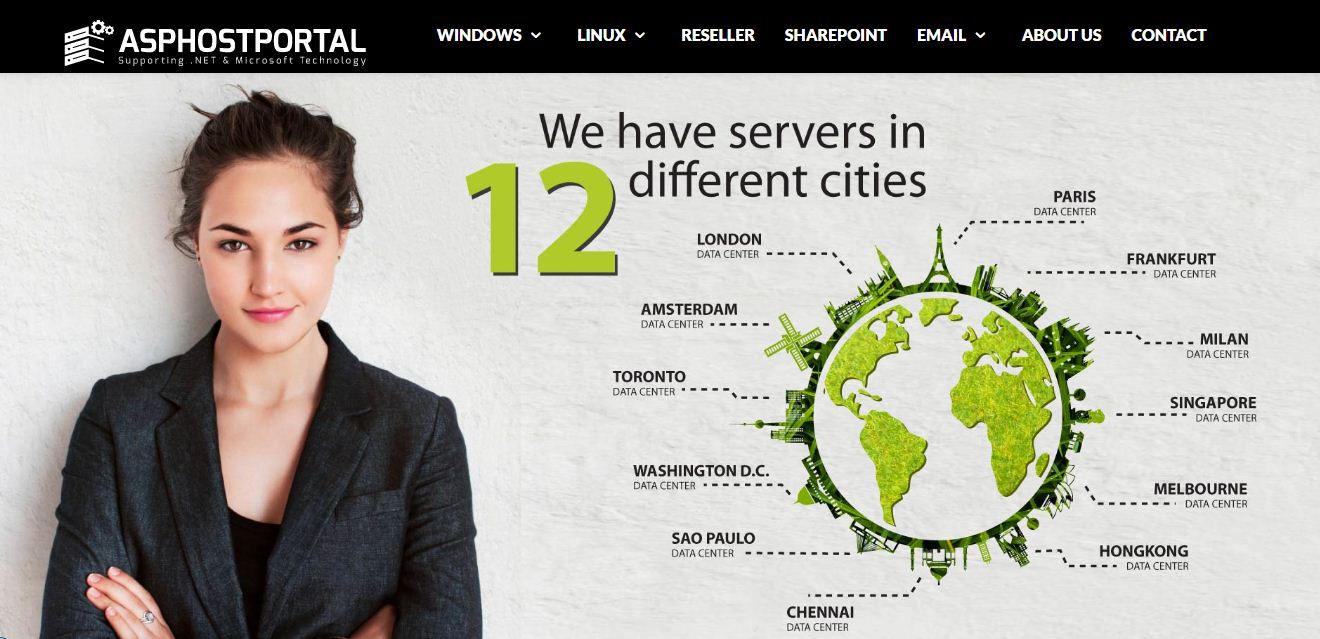 Conclusion
ASPHostPortal.com as The Best and Affordable WordPress Cloud Hosting
From what we have discussed above, 
ASPHostPortal.com
is a good option for hosting WordPress 5.5 websites by highly meeting the installation requirements of this application and offering packages with affordable price and rich features. The key point is that it ensures a reliable hosting environment with blazing-fast page loading speed and provides 24/7 responsive technical support.