BestCloudHostingASP.NET | Best and affordable Drupal 10.0.0 hosting. The newest version of Drupal is 10.0.0. This is the first patch release of Drupal 9 and is ready for use on production sites. This release only contains bug fixes, as well as documentation and testing improvements.
What is Drupal?
Drupal is free, open source software that can be used by individuals or groups of users — even those lacking technical skills — to easily create and manage many types of Web sites. The application includes a content management platform and a development framework.
Drupal package has been updated to version 10.0.0. Drupal is an open-source platform and content management system for building dynamic web sites offering a broad range of features and services including user administration, publishing workflow, discussion capabilities, news aggregation, metadata functionalities using controlled vocabularies and XML publishing for content sharing purposes.
What's new in Drupal 10
Version 10 will include numerous new features.. So let us understand some of the features that Drupal 10 will provide us with for a better experience.
Claro theme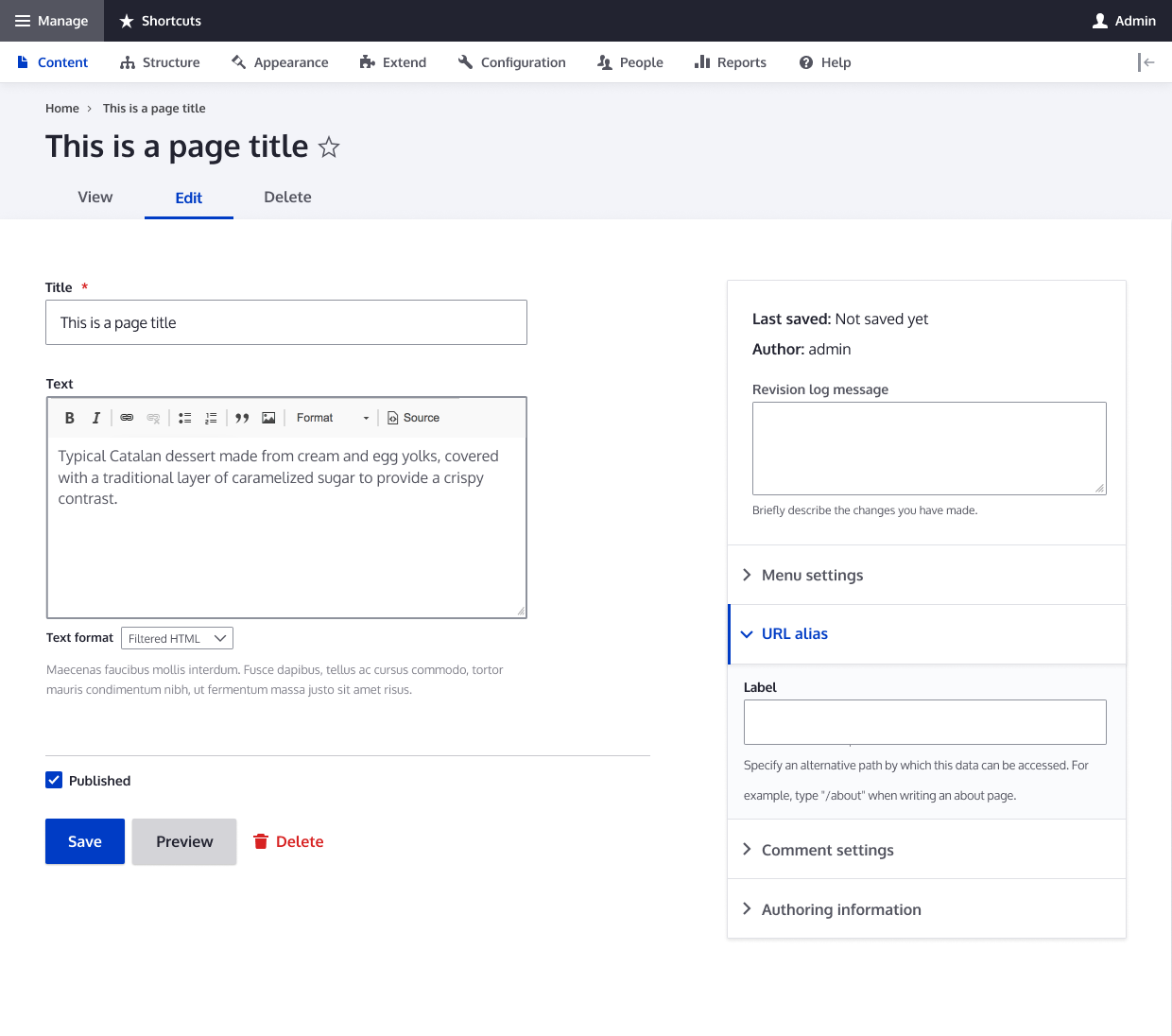 Claro theme will replace the tired Seven theme, designed in 2009 for Drupal 7 and slightly updated in Drupal 8, was discouraging new users by giving the impression of an out-of-date system.
Drupal 10 has been designed in accordance with the latest standard and has been adapted to take full advantage of the new versions of this CMS.
Front end theme Olivero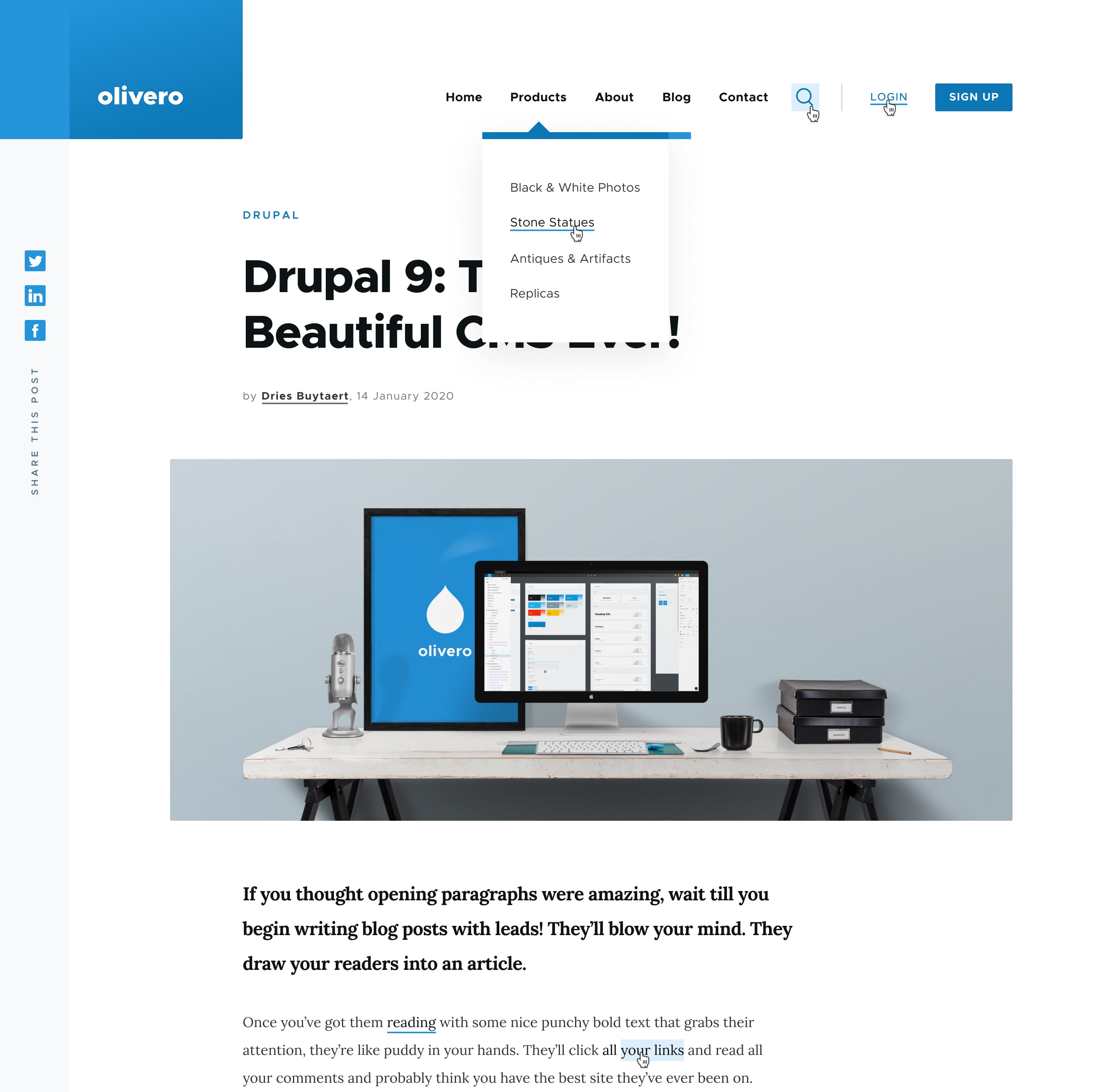 The administration panel will be redesigned as well. The modern appearance will also appeal to the page's visitors. The Olivero theme was designed to take full advantage of the new system's capabilities and to work with user-favorite features like Layout Builder. The theme will be WCAG AA compliant.
New starterkit theme

In comparison to Drupal 8 or 9, the approach to template development will be altered. We won't extend the base theme because of the new starterkit, but we will generate a clean template as a starting point for building our theme.This avoids inheriting the entire template, which has very limited update options due to the need to maintain backward compatibility.The concept of sub-theming remains unchanged – we can still create additional themes that inherit the design elements from our main theme. The theme generation process will be automated and handled by Drupal scripts.
Decoupled Menus
Drupal is a trustworthy CMS because it supports REST, JSON, and GraphQL APIs. The plan for Drupal 10 is to increase the number of web service endpoints available, allowing you to create a large repository of web components and JavaScript framework integrations.
Drupal 10 roadmaps to accomplish this with the Decoupled Menus feature. This feature can be used to build a small web component that ships quickly and addresses a common use case.
Drupal's leadership can significantly extend both headless development and composability by creating more web service endpoints and JavaScript components. As a result, Drupal can continue to be one of the most powerful and adaptable tools for developers.
Automatic updates
As a developer, how would you feel if your website could update itself? Drupal 10 features provide developers with secure and smooth updates.  The update feature will be added to the core and will be available for Composer-based sites. The Automatic Updates Initiative is working on several major projects, including UX improvements, package signing for improved security, testing with various host providers, and so on.
The Project Browser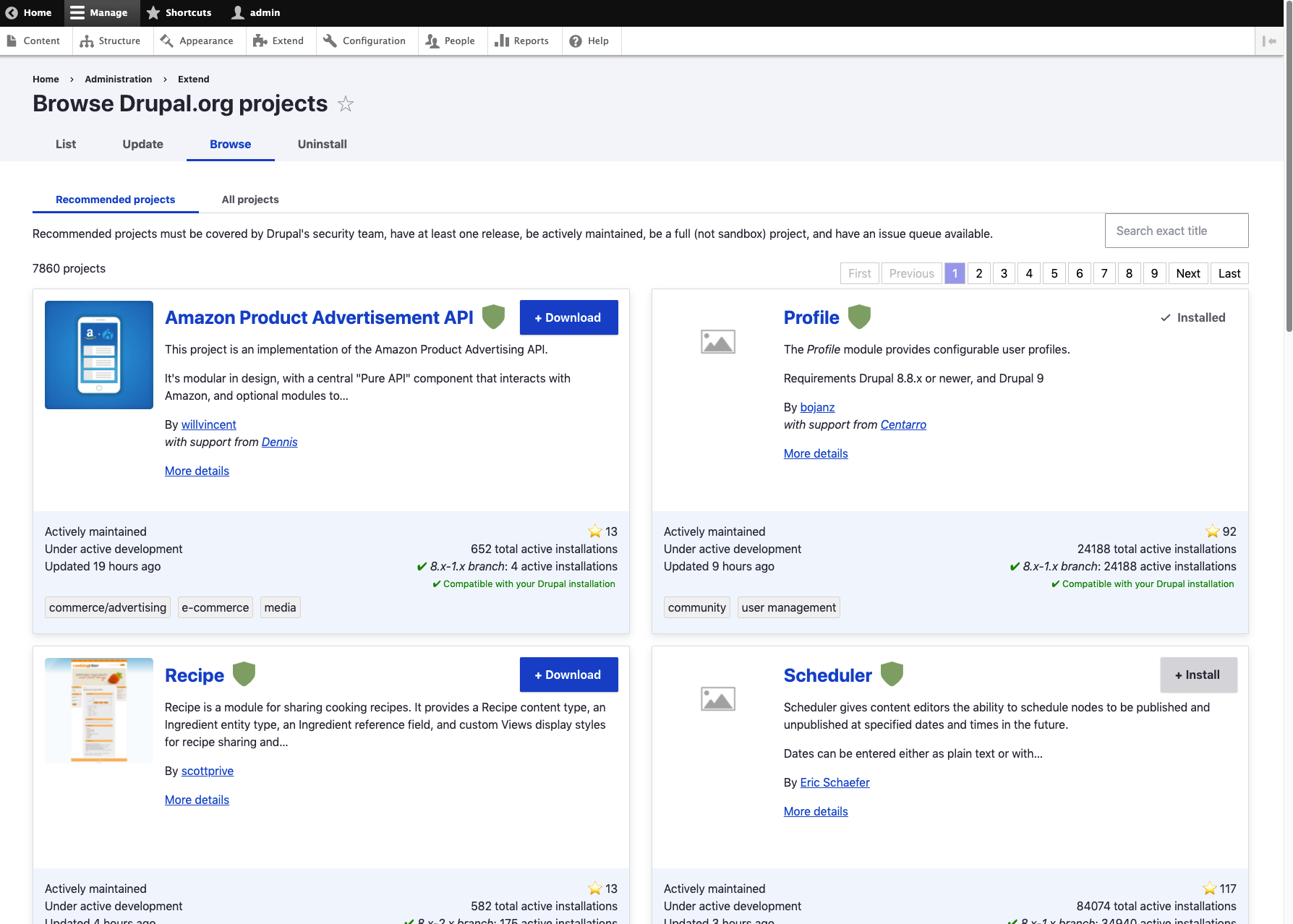 Site builders can find and install modules from the admin dashboard when using Drupal 10. The feature will be added to the Drupal core.
However, the feature is currently only available as a contributed module and is still in its early stages of development. A "Try it now" button lets developers test the feature on a fresh Drupal installation.
Removed Deprecated Code
Drupal core code and libraries marked as "deprecated" in Drupal 9 will be removed. When code is improved, it is likely that some other code cannot be added or retired.
Because retiring code cannot be removed immediately because it may break functionality in a site's custom code or contributed modules, it is marked as deprecated to indicate that it will be removed in the next major version of Drupal.
This gives developers plenty of time to update their code to be Drupal 10 compatible.
Removal of some core modules
 A few modules that are redundant or are not widely used will be removed from the Drupal 10 core. These modules will be moved to the Contributed Module space for consistency.
Aggregator – Gathers and displays syndicated content from external sources (RSS, RDF, and Atom feeds).
QuickEdit – Content editing in-place.
HAL – Uses Hypertext Application Language to serialize entities.
Activity Tracker – Allows users to keep track of recent content.
RDF – Adds metadata to pages so that other systems can understand their properties.
Forum – Offers discussion boards.
Improvements in editing experience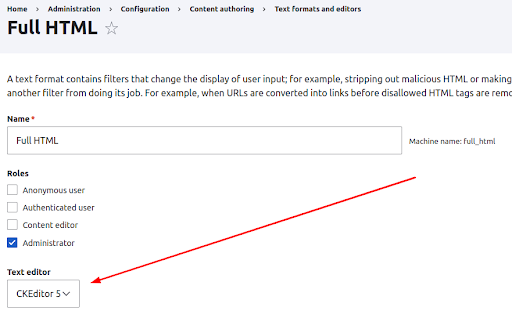 In Drupal 10 roadmap, the default rich text (WYSIWYG) editor will be CK Editor 5. It brings a slew of new features that will enhance the content editing experience.
Autoformatting, for example, allows you to add bold with **asterisks**, headings with #, inline code with 'text', code block with "', and bulleted lists with *. The paste-from-document functionality has also been improved.
The ability to remove extraneous markup from pasting from Word or Google Docs is highlighted in the new version of CK Editor.
Updated Third Party Software
jQuery UI: Drupal 10 runs on PHP 8, and PHP 7 will be phased out by November 2022. Furthermore, Drupal 10 will not be compatible with Internet Explorer 11. The jQuery UI could eventually be replaced by modern JavaScript components.
Symfony: Symfony is one of Drupal's main drivers, and it will be decommissioned in November 2022. As a result, Symfony 5 compatibility issues have been resolved, and developers can now use it with Drupal 10. The team is also excited about updating Symfony 6.
Advantages of Drupal 10.0.0
Open Source – In Drupal, core software, contributed modules, and a large number of themes are free, which help businesspersons reduce web development cost significantly.
Customizable – In terms of features, operation, layout, and design, Drupal is highly customizable, which provides loads of choice to developers and designers for addressing clients' requirements.
SEO-Friendly – As SEO plays a vital role in any company's online marketing strategies, Drupal enables companies to come forward with SEO-friendly websites. It has enormous flexibility to display content in a way that search engines like.
Facilitates Rapid Deployment/Price – Drupal enables companies to deploy core features and functionality rapidly. As a true 'Web 2.0' style, developers can make customizations after deployment of a Drupal site. Companies can go for customizations as per feedback and business requirements after making their sites live on the web.
Mobile-Ready – Increasing spread of smart devices opens the doors for new marketing platform for the companies. Smart devices' users can also view the Drupal website the same as that of the desktop users. Small businesses can rely on this feature in order to generate more leads.
Extensive API Support – Facebook, Twitter, Google Apps, Google Analytics, YouTube, etc. provide an extensive API support for Drupal. Developers can create own custom modules by using such well-documented API.
Enterprise-Class Software – In terms of scalability, flexibility, reliability, manageability, security, interoperability, and availability of resources; Drupal is an enterprise-class CMS. Developers can readily integrate it with other applications like SAP, phpBB, etc.
Best Cloud Drupal 10.0.0 Hosting Recommendation
After reviewed over 30+ Linux hosting companies, we will give you our Drupal 10.0.0 hosting recommendation. We found ASPHostPortal is the best solution for Drupal 10.0.0 hosting.
Our review site is designed to be a trusted place for bloggers, individuals and web designers to find best web hosting solutions at an affordable price. We review each web host in our view points independently, and rate them based on their reliability, features, technical support level, prices and reputation in the industry.
Best Cloud Hosting for Drupal – ASPHostPortal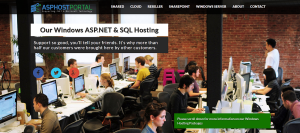 ASPHostPortal.com was launched in 2008. They are one of the best Linux Hosting in United States is ASPHostPortal.com. All of its Windows hosting services are 100% compatible with Drupal 10.0.0.
The price of ASPHostPortal.com Drupal 10.0.0 hosting packages is quite competitive, especially the Host One which we may recommend most here. Going through this promotional link directly and you will get FREE DOMAIN or DOUBLE SQL SPACE, the Host One hosting package is $3.81/mo.

This company offers money back guarantee if any of the clients fail to get the desired results. If the company does not work up to the expectations in a certain month, and the valid refund period is 30 days. In addition, the customer service is based on US and the representatives are working 24/7.