With its yet another release, WordPress has made available the version 5.3.2 available that is focused mainly on fixing bugs and adding enhancements. This is a short-cycle maintenance release that has been made just after WordPress 5.3.1 roll out.
With its long tradition of rolling out maintenance releases one after another, WordPress has remained particularly in addressing major issues that developers face. Maintaining the same, WordPress 5.3.2 release also offers a solution to the issues illustrated below.
Date time component issues (major issue found in modified post handling) have been fixed. The get_feed_build_date() function now correctly handles the a modified object with an invalid date.
Another priority issue was upload issue (a conflict that was occuring in naming the file) and fix in wp_unique_filename() function so that file name collision can be avoided when uploading a file with upper-case extension on non-case-sensitive file system.
Another issue that has been fixed is about wp_unique_filename() which was a concern that was showing PHP warnings while a destination directory for an uploaded file is unreadable.
Next comes the release to fix non-default admin color schemes related to background, button,text etc.,the colors in all color schemes for buttons with the .active class has now been fixed.
Next update deals with Posts, Post Types that state to use a proper delta comparison when checking the post date to set future or publish status in wp_insert_post()
All these 5 fixes and enhancements will be merged with the next significant WordPress release, i.e., version 5.4, which is currently a priority work for WordPress team.
Another matter of discussion with this latest release is that WordPress has not addressed any security fixes, which means that the platform is majorly focusing to built its core system in terms of security.
Users having automatic update settings do not need to download the same as the version will automatically be installed on their systems.
Take a look at the list of files revised:
wp-admin/about.php
wp-admin/css/colors/_admin.scss
wp-includes/version.php
wp-includes/feed.php
wp-includes/functions.php
wp-includes/post.php
wp-includes/version.php
That's all about the latest WordPress 5.3.2 maintenance release!
Accessibility Improvements
Some of the biggest accessibility changes fixed issues with the alternate admin color schemes available in WordPress. The accessibility improvements to buttons in WordPress 5.3 did not get carried over to most of the alternate schemes. Or, rather, those alternate color schemes were not taken into account when the changes went into effect. This left secondary button elements practically unreadable in some cases, which made accessibility worse.
Version 5.3.2 creates a unified design for secondary buttons for every color scheme. It also makes sure that the :active state for buttons are consistent.
Other improvements to accessibility include adding underlines to links on the Dashboard screen that were not clearly links by context, properly disabling nav menu forms when they should not be in use, and adding hover effects for links on the "About" admin screens.
Twenty Twenty Changes
The Twenty Twenty theme launched with JavaScript-based, smooth-scroll behavior for anchor links. This feature did not work correctly in all cases. It also broke anchor links to individual comments when paginated comments were enabled on a site.
Version 1.1 of Twenty Twenty includes CSS-based, smooth-scroll behavior. This greatly simplifies the code by using native behavior. It also works based on the user's reduced motion setting for their browser, which enhances accessibility for the theme.
The theme update comes packaged with a new option for showing or hiding the post author bio. The setting is available under the "Theme Options" section in the customizer. It is enabled by default and will show the author bio section at the end of every post across the site.
The Twenty Twenty update also includes several bug fixes, most of which were trivial issues.
Who is The Best WordPress 5.3.2 Cloud Hosting?
Often overlooked, web hosting is one of the key components of every successful website. Choosing the best web hosting for your needs can improve your SEO and increase sales. There are various different types of WordPress hosting options available such as Free, Shared, VPS, Dedicated, and managed WordPress hosting. In this guide, we will help you choose the best WordPress hosting for your website.To choose the
best and affordable
WordPress 5.3.2 cloud hosting for your websites, we recommend you going with the
best and affordable
WordPress 5.3.2 cloudhosting, ASPHostPortal is the leading provider of Windows hosting and affordable WordPress 5.3.2 Hosting. The  price starts from $3.81 per month. To more information about WordPress 5.3.2 cloud hosting  please visit
http://asphostportal.com/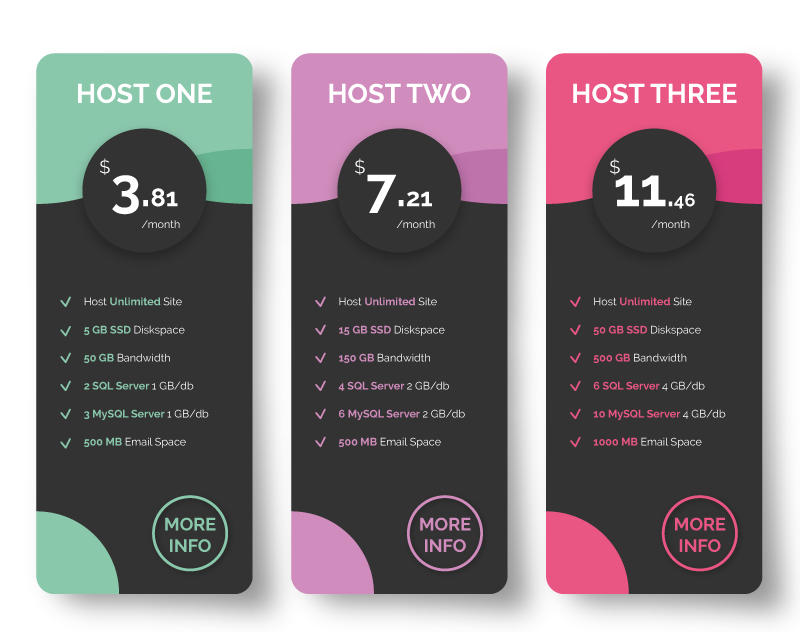 Why Choose ASPHostPortal ?
Build Your Website – Use ASPHostPortal.com's website building tools to get that special, customized look for your website. A nifty wizard will walk you through the process.
All-inclusive prices unbeatable value – Other companies promise cheap hosting, but then charge extra for setup fees, higher renewal rates, or promotional services. With ASPHostPortal.com, the listed price is the number you'll pay, and you can expect a fully loaded, comprehensive suite of web services.
Fast and Secure Server – ASPHostPortal powerful servers are especially optimized and ensure the best WordPress performance. They have the best data centers on three continent and unique account isolation for security.
Easy to Use and Manage – ASPHostPortal.com web space explorer lets you manage your website files with a browser. A control panel lets you set up and control your server functions with ease.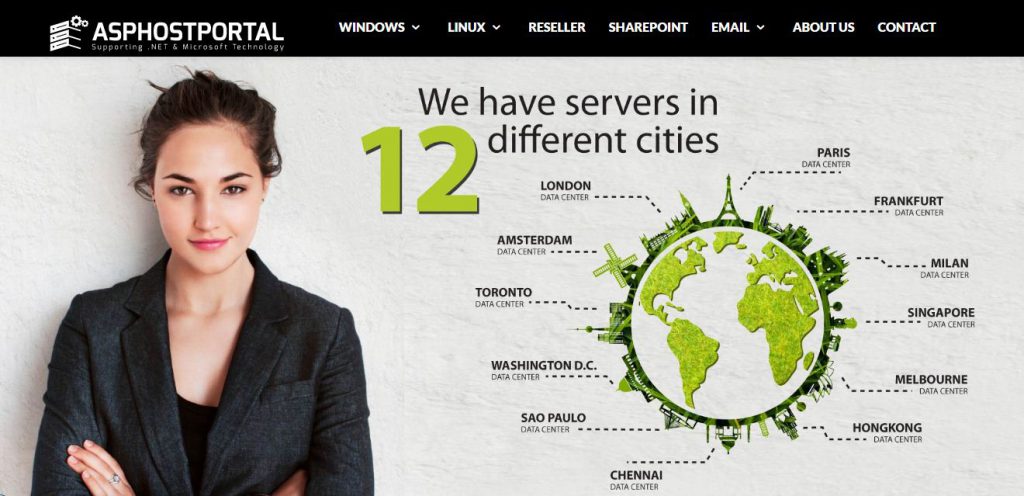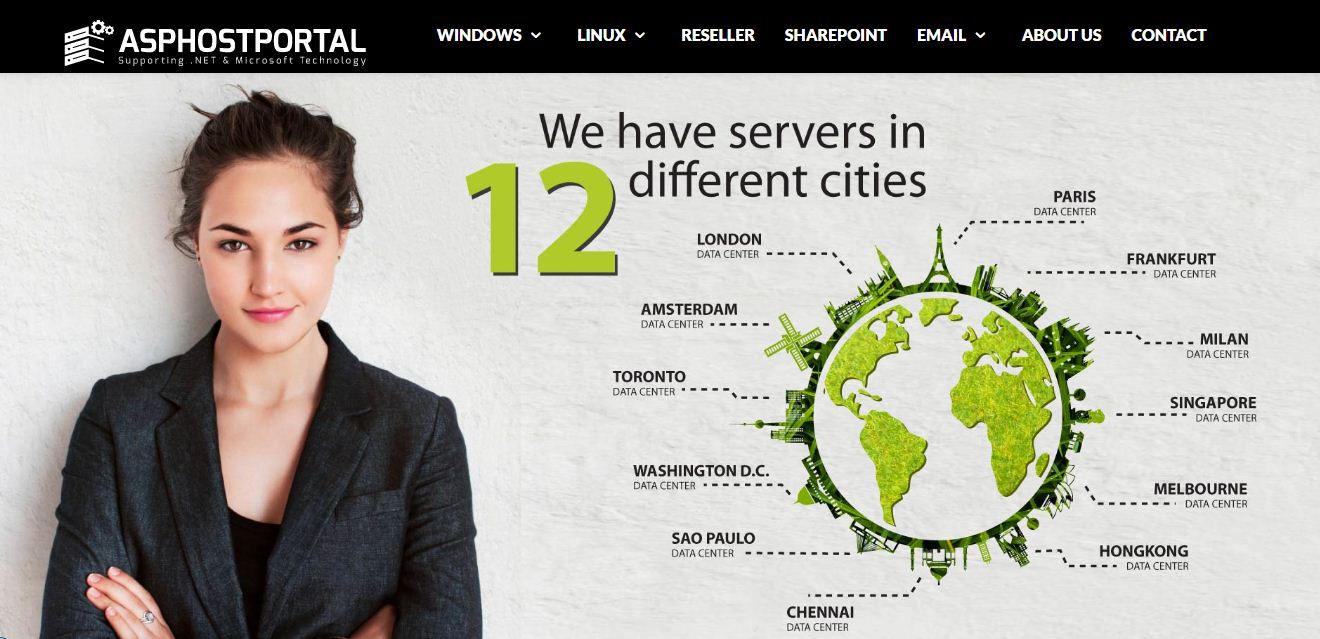 Conclusion
ASPHostPortal.com as The Best and Affordable WordPress Cloud Hosting
From what we have discussed above, 
ASPHostPortal.com
is a good option for hosting WordPress 5.3.2 websites by highly meeting the installation requirements of this application and offering packages with affordable price and rich features. The key point is that it ensures a reliable hosting environment with blazing-fast page loading speed and provides 24/7 responsive technical support.