New and Improved Full Site Editing
Earlier, WordPress introduced a block-based theme editor as part of the new Full Site Editing experience in WordPress 5.9.
WordPress 6.0 brings more improvements to the full site editing feature with new site-wide blocks, editable templates, and more patterns.
Note: You'll need a theme that supports full-site editing, such as the default Twenty-Twenty theme, to try all its features. Full-site editing is still in beta and needs more work to compete with custom theme builder solutions.
Easily Switch Theme Styles
WordPress 6.0 comes with an easy way to switch your entire theme style with a single click.
Click on the Style button at the top right corner and then switch to the Browse Styles tab to see available styles for your theme.
Theme styles is a WordPress theme feature and its availability depends on your WordPress theme.
Edit More Theme Templates with WordPress 6.0
WordPress 6.0 brings the ability to edit even more templates inside the theme editor.
The new archive templates that you can edit include:
Author
Category
Date
Tag
Other custom taxonomies
Export Your Block Theme with All The Changes
WordPress 6.0 now allows you to save and export all the changes you made to your block theme.
WordPress will prepare a theme zip file that includes all the changes you made using the full site editor. You can then download and install that theme on any other WordPress website.
New Blocks in Block Theme Editor
WordPress 6.0 brings many new blocks that you can now use inside the theme editor.
1. Comment Query Loop
WordPress 6.0 replaces the Post Comments block with the new Comment Query Loop block.
It comes with sub-blocks like comment author name, avatar, comment content, edit link, and more. You can edit them individually to style your comments on your WordPress blog for a more engaging experience.
2. Read More Block
You can now add a Read More block to your post excerpts in WordPress 6.0. This allows you to apply more styling options to make the Read More link more noticeable.
3. No Results in Query Loop
When adding a Query Loop block, you can now insert the No Results block inside it.
However, the block will only be available when your selected query doesn't have any results.
4. Post Author Biography
The new post author biography block can now be used along with Post Author and Avatar blocks.
5. Avatar
The avatar block allows you to display a user's Avatar (profile photo). You can choose if you want to display the Avatar for a specific user or display the current post/page author's avatar.
Choose a Page Pattern
Your WordPress theme can now include patterns for must-have pages for most websites.
This means that with WordPress 6.0 the 'Add New Page' screen will now bring up a popup with a list of patterns you can use to create pages.
Since it is a brand new feature, your WordPress theme may not yet include any page patterns. In that case, you'll not be able to see the popup.
However, you can still use the patterns library to find and add patterns for the page you want to create.
Block Editor Changes in WordPress 6.0
The block editor is the area where most WordPress users spend much of their time writing content and creating pages for their websites.
Each WordPress release builds upon that to improve the writing and content creation experience for WordPress users.
WordPress 6.0 includes some really cool features that can greatly improve the way you work on your website.
Block Locking in WordPress 6.0
WordPress 6.0 now allows you to lock a block to prevent users from removing it or changing its position.
A major pain point with the reusable blocks is that if any user makes changes to them, then those changes are saved. Block locking in WordPress 6.0 doesn't solve that issue at the moment.
Easier Text Selection in Multiple Blocks
Earlier it was quite difficult for users to select the text between multiple WordPress blocks.
WordPress 6.0 now makes it super easy to select text and move the selection cursor across the blocks more smoothly.
Responsive Group and Row Blocks
With WordPress 6.0, you can choose how you want blocks to behave on different screen sizes.
For group blocks, you'll see the option to display the blocks inside as a row or a stack.
You can also select multiple blocks and then choose between a row or a stack layout.
Miscellaneous Block Editor Enhancements
Following are a few more enhancements in the block editor that you'll see in WordPress 6.0.
1. Quick Shortcut to Add Internal Links
You can now quickly add links by adding two square brackets followed by the post or page title. It's much faster than clicking a button.
2. Select Multiple Blocks in List View
With WordPress 6.0, you can now select multiple blocks in the list view. Plus, you can use Shift+Click or Shift+Up+Down to select multiple adjacent blocks in the list view.
After selecting them, you can now also move them up or down or perform other actions.
3. Border for Columns Block
You can now add a border around the column block.
4. Spacing for Gallery Images
Galleries can now be manually adjusted to have as much spacing as you need between thumbnails.
5. Choose the Opacity of the Separator Block
The color options in the separator block can now have gradients and opacity control.
Accessibility Improvements in WordPress 6.0
One of the core missions of WordPress is to democratize publishing for all. Each WordPress release brings improvements to the core software to make it more accessible for all users.
Following are some of the more notable accessibility improvements in WordPress 6.0.
The post title will be used as the ALT text for featured images if no other ALT text is provided
Better tabbing in blocks with placeholder elements
Search announcements in block search
Read description for blocks with a placeholder setup
Admin bar text labels will be readable by screen readers on smaller screens
More descriptive announcements for screen readers when a draft is saved
Copy Image URL from Media Library List View
If you view your media library in the list view, then you can now see a 'Copy URL to clipboard' link below each image and media file.
Under the Hood Improvements in WordPress 6.0
WordPress 6.0 comes with several important changes for developers. Following are a few of the developer changes.
Webfonts API will provide theme authors a more efficient way to manage local fonts via PHP or theme.json.
An API to prevent blocks from appearing on Widgets screen.
Make get_the_author_link pluggable.
Improved sticky post query.
New filter edit_custom_thumbnail_sizes to work with individual image sizes.
Why WordPress Is the Best Platform for SEO?
Are you aware that the most successful SEO experts use and recommend WordPress? Not surprisingly, one of the reasons why WordPress is so ahead of the competition is because it works so well for search engine optimization. SEO is a big part of any business's digital strategy. When it comes to deciding on your website builder and which platform is the best option for you, you need to think about traffic. To have visitors rushing to your site, you need to think about searchability and visibility, and which content management system (CMS) would support this the best. We reckon that the answer is WordPress. WordPress is the most popular CMS. Nowadays, users from all over the world build WordPress sites, from small business owners, who want to expand their businesses online to authorities in different niches. More specifically, 42.2% of the websites on the internet are powered by WordPress. But what makes WordPress so unique? Well, here are some answers:
1. Pretty Permalinks
Permalinks are the URLs on your site. You can easily edit your permalinks when you work on your WordPress dashboard. It can be done by visiting the settings and giving it the format you want. By default, it should look something like 
https://yoursite.com/?p=123
. When you customize it, a format like 
http://yoursite.com/%postname%/
 is better for the search engines and for your visitors, who should be able to figure out the topic of your article from the link. The permalinks can affect your ranking in two ways:
Keywords in the link are an important ranking factor.
Pretty permalinks can increase the CTR of your posts on the search engines.
CTR is the click-through rate for a link which is also a Google ranking factor. When you get fewer clicks than expected, Google will drop you into lower positions while improving the position of sites with a high CTR. Lastly, a non-SEO reason that can also harm your traffic. If your link is viewable, you will get fewer visitors from other sources as well as social media; especially, when you use ugly permalinks. So, customizing the permalinks is a much better approach than leaving them with the default option.
2. Adding Metadata Automatically
The SEO title and the meta description are two major ranking factors. You need to add them to almost every post and page of your website. Including the targeted keyword in the metadata can improve your position significantly. Also, they help to increase your CTR since they are viewable on search engines. You only need to install one of the many free SEO plugins that are available for WordPress and then, add them. This process does not take more than a few minutes. Then, you can use the same plugin for every post. When you do not add the metadata manually, a plugin like Yoast SEO or All in One SEO will get the needed information from the title and the first sentences of your content.
3. SEO-Optimized Images
Images are a valuable SEO asset and play an important role in ensuring that your content is interesting, accessible, and engaging. On the one hand, they supply search engine bots with important contextual information. According to Moz, one-third of all Google searches happen on Google Images. On the other hand, optimized images can speed your page loading time, improve user experience and provide additional ranking opportunities. If you want to get maximum exposure, you need to optimize your images for SEO. You can do this by going to the edit options of an image and filling in the "Alternative Text" box. To get the best results, include a version of your keyword. By customizing your articles, you are two clicks away from optimizing any image on your page for SEO. Lastly, you can edit the size of an image to improve the page speed. You can even use a plugin for this step. There are many free options available that can optimize the size of many images automatically.
4. User Experience
A bad user experience can be anything from a bad web design to poorly structured content and images which are not relevant to the copy. Google can understand how good any website's user experience is from metrics like the bounce rate, the average time spent on a page, shopping cart abandonment, etc.. It's important that you keep track of such metrics and you can do that by looking at your Google Analytics account.
Some of the indicators for a bad user experience are:
Low-conversion rate.
High overall bounce rate and higher bounce rate on mobile.
Users aren't engaging with your content – not sharing, commenting, citing it.
Low completion rate in filling a form, finishing a purchase, etc.
However, with a good user experience, you can keep your visitors more time on your site for longer and more engaged with your content. So which Google Analytics metrics indicate a good user experience then?
More page views.
Increase in a number of subscribers.
High conversion and completion rates.
Low bounce rate.
Increase in session duration time.
WordPress provides you with lots of options to customize your site with many great plugins and themes available, more than any other competitor. You can now be creative and design amazing websites.
5. Site Speed
Google is pretty keen on speed and as such it has included site and page speed as a ranking signal. In fact, Google takes page speed into consideration specifically, because the faster a page can load the easier it is for the search engine to crawl the whole website and index it appropriately. Additionally, page/site speed is really important for user experience. Pages with shorter loading times have a lower bounce rate and higher average time spent on-page. For those who already use WordPress, site speed should not be a problem. There are many fast-loading themes to meet every need. You also can find plugins that were actually created to improve site speed. To ensure everything works and loads smoothly, you can check your site speed on Google's PageSpeed Insights. The PageSpeed score includes data from reports on two essential speed metrics DOMContentLoaded (DCL) and First Contentful Paint (FCP), as well as data from Chrome User Experience Report (CrUX). These help evaluate page performance on both desktop and mobile devices and provide suggestions about how to improve it. Some common reasons for a slow loading WordPress site can include non-optimized images and digital assets, poor web hosting services, using too many plugins, and more. And because speed is really important, it's essential to be aware of what potential roadblocks can appear, when and under what circumstances, so you can learn how to approach and deal with them.
6. Mobile Optimization
The number of users, who use search engines from their smartphones and tablets, has increased over the last few years. According to Hitwise, as much as 60% of all online searches happen on mobile. So, if entrepreneurs want to keep their digital competitive advantage, they must adapt to this new trend. If you use WordPress, you have nothing to worry about. Most themes are already optimized for mobile phones. Additionally, when you customize your website, you can check how it looks on all the different devices. While we take for granted that any theme should be responsive, you still can see website owners who are trying to figure out how to do it. Google wants to find a mobile version of your site, and as such introduced mobile-first indexing when evaluating and ranking a site. So, if you want to be on Google's good side, you need to ensure that the mobile version of your site is of the same quality as your regular desktop version. This means that your site should load quickly, have intuitive navigation and ensure that users can perform various tasks without a problem.
7. Social Media Integration
Many online marketers overlook the importance of social media when they talk about SEO. While social media may not influence website ranking and SEO, the links you share across different platforms help increase brand visibility. If you engage an audience on social media, your rankings will be better. The opposite applies as well when you have a high ranking, more engagement is expected on your social media posts also. The more social shares your site has the more likely it is to reach your target audience. It is not about how many followers you have, but how active other people are in your posts (likes, comments, shares). The likes, comments, and shares your posts receive are signals that search engines use when indexing and ranking your site. It matters how your brand engages online and how users talk about it because those conversations influence search queries. When it comes to social media and SEO, WordPress is once again ahead of its competition. There are hundreds of plugins available, created to maximize your social media exposure. You can use them to automate your campaigns, add social media buttons to your content to get shares from your visitors, embed a social media feed on your website, and many other options to encourage your guests to be a part of your social media campaigns.
Who is The Best WordPress 6.0 Cloud Hosting?
Often overlooked, web hosting is one of the key components of every successful website. Choosing the best web hosting for your needs can improve your SEO and increase sales. There are various different types of WordPress hosting options available such as Free, Shared, VPS, Dedicated, and managed WordPress hosting. In this guide, we will help you choose the best WordPress hosting for your website.
To choose the best and affordable WordPress 6.0 cloud hosting for your websites, we recommend you go with the best and affordable WordPress 6.0 cloud hosting, ASPHostPortal is the leading provider of Windows hosting and affordable WordPress 6.0 Hosting. The price starts from $3.81 per month. For more information about WordPress 6.0 cloud hosting  please visit http://asphostportal.com/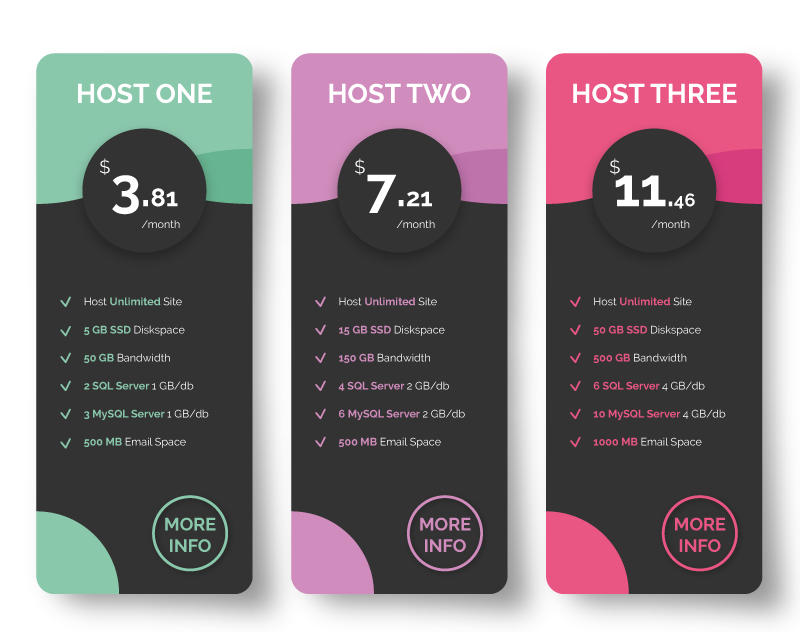 Why Choose ASPHostPortal ?
Build Your Website – Use ASPHostPortal.com's website building tools to get that special, customized look for your website. A nifty wizard will walk you through the process.
All-inclusive prices unbeatable value – Other companies promise cheap hosting, but then charge extra for setup fees, higher renewal rates, or promotional services. With ASPHostPortal.com, the listed price is the number you'll pay, and you can expect a fully loaded, comprehensive suite of web services.
Fast and Secure Server – ASPHostPortal powerful servers are especially optimized and ensure the best WordPress performance. They have the best data centers on three continent and unique account isolation for security.
Easy to Use and Manage – ASPHostPortal.com web space explorer lets you manage your website files with a browser. A control panel lets you set up and control your server functions with ease.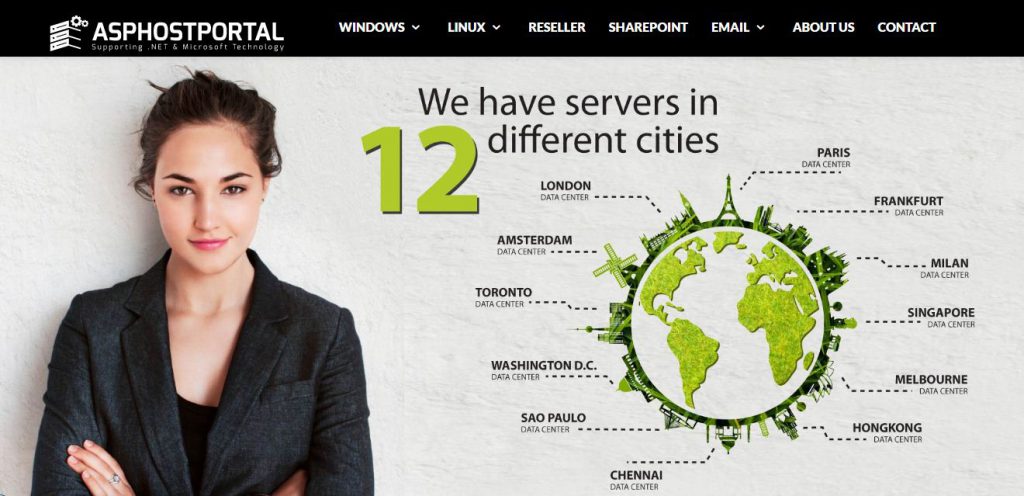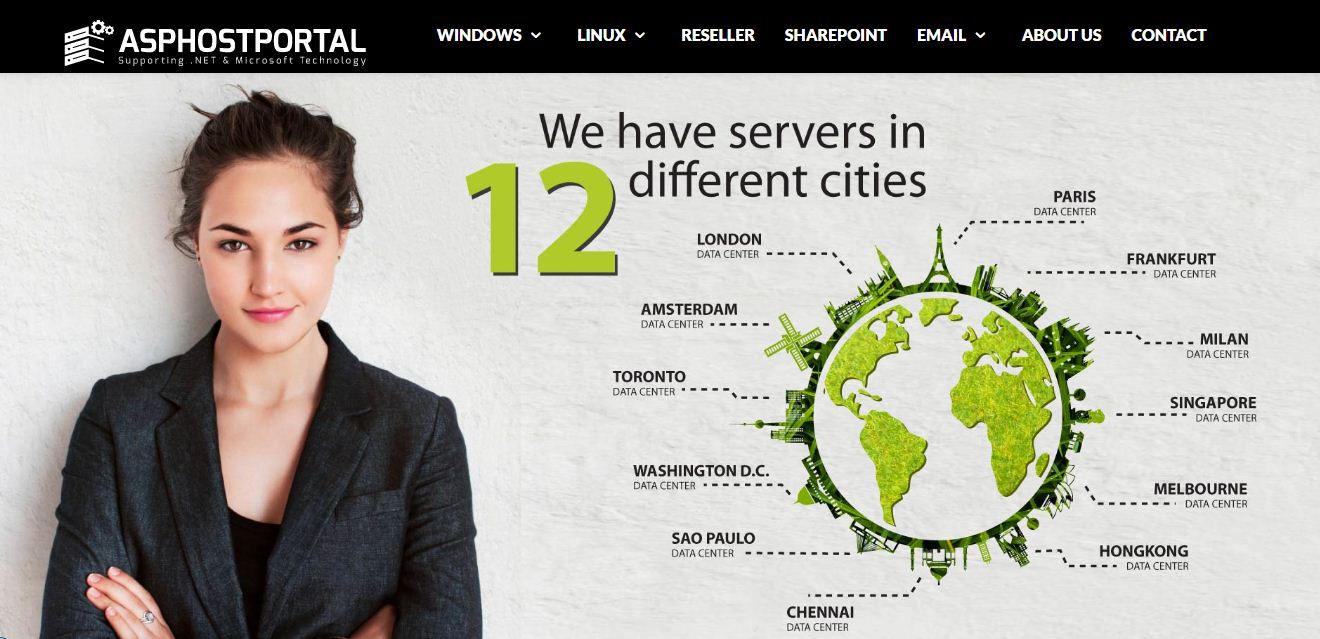 Conclusion
ASPHostPortal.com as The Best and Affordable WordPress Cloud Hosting
From what we have discussed above, ASPHostPortal.com is a good option for hosting WordPress 6.0 websites by highly meeting the installation requirements of this application and offering packages with affordable price and rich features. The key point is that it ensures a reliable hosting environment with blazing-fast page loading speed and provides 24/7 responsive technical support.