Brand building is increasingly important in the SEO realm. At one time, it was the territory of more traditional marketing initiatives. It's helpful in a sense to think of the difference between direct marketing and Madison Avenue marketing.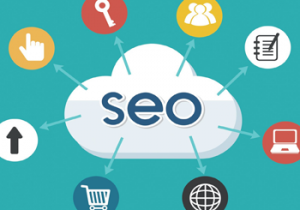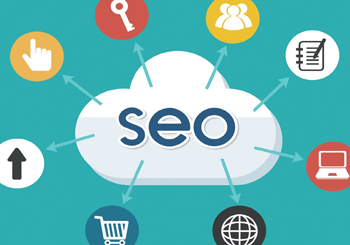 With traditional direct marketing, you focus more on a value proposition that speaks to the customer and sells your product or service by creating an urgency to take action. With Madison Avenue marketing (think TV commercial and splashy ads in glossy magazines, for example), the focus is more on building general brand awareness. The idea is that if a consumer hears of a brand, they are more likely to purchase that product or service instead of the competition when they are in a store or need that type of product.
Today, SEO blends these two perspectives. The best SEO campaigns raise awareness of your brand, while giving customers a clear next step or call to action. Building links, creating stellar content, and engaging with your audience on social media are all part of building your brand. Without a unifying vision, however, they're not enough. Brand building is more than just tactics. It's a bigger strategy that starts with a clear understanding of who and what you want that brand to be.
Know, Like, and Trust: You and Your Business
There's a saying that people do business with other people, not with businesses. This maxim is particularly true in the online world. Credibility online is harder to establish than in the real world. When you walk into a brick and mortar, you can easily see the facilities of the store, their inventory on the shelves, and the professionalism of the person behind the desk or counter. The judgments you're making moment by moment, based on your experience of the brand, help you determine whether a vendor is a safe place to spend your money. But with a website, it's harder to make that connection. Digital brand building is a deliberate effort to overcome this limitation.
Focusing on building your brand helps personalize your business for potential customers. It gives them a face to focus on, and a voice to associate with what your brand represents. When you're thinking about developing a strategy to build your brand, it's recommended that you start with three questions:
Know: How easily can your prospects articulate what your brand stands for? How well do they know you?
Like: How likeable are you? Do you have a voice that resonates with your audience and that plays in the marketplace?
Trust: Does your business present as trustworthy, reliable, and safe?
7 Elements of a Strong Brand
Strong brands across industries have several factors in common. It's what helps us recognize strong brands and also provide marketers with a blueprint to take action on where to focus to build a strong brand. These qualities include:
Uniqueness: Something about the brand's presentation or positioning helps set it apart from the competition. Customers are able to articulate what makes the brand different and therefore valuable.
Audience knowledge: Great brands are built on strong audience knowledge. They apply this by ensuring that their messaging, quality, and visual presence resonate in a powerful way with the audience that they're working to reach.
Passion: Passion sustains great brands. It's what enables your team to stay focused through hard times, what your executives convey during speaking and writing engagements, and what fires customers up to become your biggest advocates.
Competitiveness: The companies you remember are the ones that innovate and do something worth remembering. Strong brands understand what their core competitive advantage is, and articulate that and deliver on that promise every time.
Consistency: Many experts argue that consistency is one of, if not the, most important factor of a brand presence. Across all channels, the best brands present a consistent and united front.
Leadership: Strong brands have powerful vision behind them, setting the tone and aligning the efforts of the key players to accomplish the most important goals.
Exposure: Awareness is also a critical part of building a strong brand. Having a strong and sustained presence that connects with customers over time reinforces all the other aspects of a brand.
Strategies for Building Your Brand
Aside from all the common sense elements of building a strong brand, here are three key recommendations for building your brand digitally this year.
Focus on Google Authorship: Google authorship is one of the easiest ways to increase the visibility of your search results. By tying your content to your Google + account, you change the way that your search results present. Your byline and a small headshot appears in the search results next to your content. It increases the chances that searchers will click on your content. Google Authorship also unites your body of content under one common heading, making it easier for readers to find your material and for Google to pinpoint your expertise. It's expected to play an increasing role in search rankings in the year ahead as well.
Produce branded content: Producing branded content is another strategy that will yield significant gains in 2014. The focus will be on quality, so a scattershot guest blogging campaign is no longer enough. Instead, readers will be looking for in-depth content that connects to your business' core values and your most important messages. The more frequently you produce content and the more widely you publish, the better you'll be positioned as a leader in your space.
Audit your consistency: As described above, one of the most important elements of a brand is consistency. This is true about your messaging, visual identity, and quality. It's easy when you launch a brand building campaign to lose focus on this key element. Are your social profiles visually aligned with your website? Do the publications where you're posting content have your latest bio? Consistency and attention to detail ensure that your readers have a constant and positive experience of your brand.
Building your brand is one of the major factors that will set you apart. But what happens when all of these steps aren't enough, or a strategic error gets you into trouble? In the next section, we'll cover what to do when something goes wrong with your SEO strategy.
Are You Looking for CentOS Linux Dedicated Server?
You have many options when choosing a Reliable Dedicated CentOS Linux hosting company. Our recommendation for CentOS Linux Dedicated Server is ASPHostPortal.com. ASPHostPortal.com is the best and cheap CentOS Linux Dedicated Server.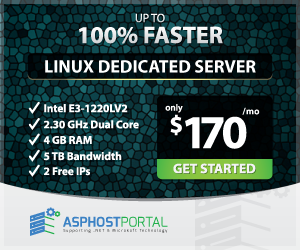 With CentOS Linux dedicated server from ASPHostPortal.com, you have full root access to the server 24/7/365. The server is a dedicated service and it is not shared among their clients. All ASPHostPortal.com servers offer the most advanced CentOS Linux Dedicated Server operating system available today.