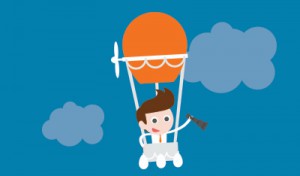 BestCloudHostingASP.NET | Best and affordable SQL Server hosting. SQL Server 2016 was released on June 1st, 2016, with an initial build number of 13.0.1601.5: Microsoft SQL Server 2016  delivers breakthrough in-memory performance, unparalleled security, end-to-end mobile BI and advanced analytics. We want you to see for yourself why Microsoft is recognized as an industry leader across the data platform, with Gartner Magic Quadrant leadership in Operational DBMS (ahead of Oracle, IBM, and SAP), BI, and Analytics and Data Warehousing.
SQL Server 2016 is the foundation of Microsoft's data strategy, encompassing innovations that transform data into intelligent action. With this new release, Microsoft is delivering an end-to-end data management and business analytics solution with mission critical intelligence for your most demanding applications as well as insights on your data on any device.
There are many huge improvements to SQL Server coming in the new release. Here are some of the highlights that we can look forward to:
BEST SQL Server 2016 HOSTING RECOMMENDATION
ASPHostPortal.com provides its customers with Plesk Panel, one of the most popular and stable control panels for Windows hosting, as free. You could also see the latest .NET framework, a crazy amount of functionality as well as Large disk space, bandwidth, MSSQL databases and more. All those give people the convenience to build up a powerful site in Windows server. ASPHostPortal.com offers SQL 2016 hosting starts from $5. ASPHostPortal also guarantees 30 days money back and guarantee 99.9% uptime. If you need a reliable affordable SQL 2016 Hosting, ASPHostPortal should be your best choice.