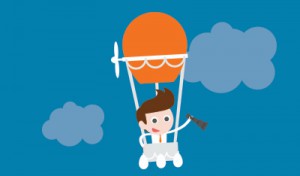 BestCloudHostingASP.NET | Best and affordable SharePoint hosting. A few days ago Microsoft Ignite conference, Microsoft Senior Technical Product Manager for SharePoint Bill Baer took the stage to show off some interesting features and improvements coming to SharePoint 2016.
With SharePoint 2016, Microsoft is not killing off the on-premises deployment. It's no surprise that cloud is where the emphasis is for Microsoft, but the cloud hasn't killed SharePoint on-premises. It's actually making it better.
When Microsoft brought SharePoint Online into the cloud, it used SharePoint 2013 as a starting-off point.From there, it had to manage the beast in largely the same way that IT Professionals have in other environments. Many of the improvements that we're going to get in 2016 are a result of Microsoft managing SharePoint 2013 at scale.
There are many huge improvements to SharePoint coming in the next release. Here are some of the highlights that we can look forward to:


SharePoint 2016 is still about a year away, but we'll start seeing preview releases in the coming months.